Action Property Management strives to provide exceptional customer service to our clients and tenants. That includes maintaining properties on behalf of clients to preserve and increase the value of their investment, and to maintain the safety, security, and comfort of tenant's homes during occupancy. We understand a responsive and high-quality maintenance system is not only a requirement of the landlord tenant law, but also a key aspect of our ability to attract and retain good tenants.
Our tenants can report maintenance issues 24 hours a day by phone, text, email, or through a secure portal which can be accessed online with a simple click. Our vendors are quick to respond and have competitive rates. Repairs and maintenance costing $500 or less are handled efficiently on your behalf. You will be consulted in advance on any repair items exceeding $500, unless it is an emergency threatening your tenants health, life, or the property. In those cases we will take immediate action to resolve the issue and let you know as soon as possible. Action pays repair bills on your behalf using your rental income. You will receive copies of vendor invoices along with your monthly Owner Statement, available through our online Owner Portal.
We work diligently to create and maintain good relationships with local, professional, licensed and insured vendors of all kinds so we have the capacity to respond to maintenance requests 24-hours a day according to our maintenance policy and applicable laws, and to continue our high standards for customer service. Each year our office responds to hundreds of maintenance requests, so we have experience responding to a wide variety of issues. This high volume of maintenance requests requires that we have a streamlined system to provide consistent, high quality service. That means we are not willing or able to get multiple bids for routine maintenance items including plumbing, electrical, appliance, handyman, yard care, tree service, pest control, house and carpet cleaning, etc.
For high cost items including new roofs, full interior or exterior painting, HVAC systems, multiple window replacements, large renovations, or other projects costing thousands of dollars we are happy to get a bid from our preferred vendors, but if you want multiple bids we can give you a list of companies we recommend you reach out to. On occasion Action will agree to get multiple bids on your behalf for large projects, but we charge $50 per hour for our coordination time.
If we are between tenants and your property is vacant you are free to do any maintenance yourself or use whoever you want to do the work. However, when we have a tenant at your home we do not allow clients to specify vendors we use for routine maintenance issues, or for them or their friends or relatives to do any maintenance work. More often than not this results in delays, substandard repairs, unhappy tenants, and potentially huge liability if the work is not performed by licensed and insured contractors. Action is not willing to risk our reputation or open ourselves up to a potential lawsuit for a client to save a few bucks on repairs. Time and time again the "savings" we see are far outweighed by the wasted time, stress, and risk associated with client-directed maintenance.
Please note that neither Action nor our clients are ever liable for any loss or damage to tenant belongings (including food) for any reason or cause whatsoever. For that reason, Action requires our tenants to carry and verify they have a current renter's insurance policy so they can recover personal property losses, or loss of use of the property in the case of a larger repair issue such as a flood or fire.
We understand our maintenance policy will not be compatible with every prospective property owner's expectations for how they want their property to be taken care of. Feel free to call our office if you have any questions or inputs about our maintenance policy and procedure.
Get started with your FREE PROPERTY CONSULTATION by completing the form .
Explore What We Do As Your Sequim Full Service Property Manager
This service is for property owners and investors that need a comprehensive, professional property management solution.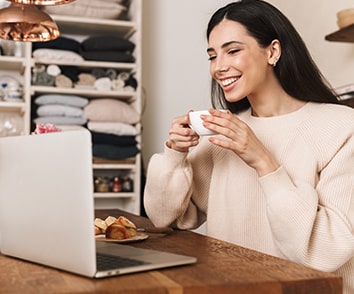 Straight forward pricing. No hidden fees.
Our fees for full service property management include the following:
One half of one month's rent or $750 (whichever is more) each time we place a new tenant in your property
Ten percent of the monthly rent for ongoing management services
learn more
Tenant Placement only
We offer a tenant placement service for owners that prefer to take care of day-to-day management responsibilities but need the comfort of knowing their tenant has been professionally screened and qualified. This service includes marketing, screening and qualifying tenants, preparing a move-in property condition report, signing a lease with your tenants, and collecting first and last month's rent and security deposit. At that point we hand off the checks and paperwork to you for ongoing management. The fee for our tenant placement service is one half of one month's rent, or $750, whichever is more.
learn more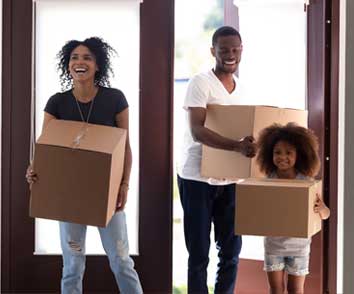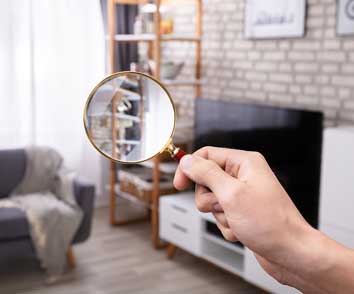 Property Monitoring
We will serve as your eyes and ears when you are away from your property. Often, homes that are empty for weeks or months at a time are more susceptible to break-ins or theft. Or a small problem that goes unnoticed and uncorrected can become a big expensive surprise when you arrive weeks or months later. You will enjoy the peace of mind that your property is being carefully looked after. Your property will be visited weekly, bi-weekly, or different frequencies of your choice. Each time we visit your property we do the following:
Inside- check all windows and doors to ensure they are closed and locked and there is no evidence of forced entry, check for evidence of roof leaks, odors, evidence of insect or animal infestation, plumbing leaks, adjust light timers, check and adjust thermostat, or any other special request.
Outside- check for fallen trees or branches, damage to roof shingles, gutters, downspouts, check your mailbox for mail or packages and retain or forward per your instructions, check landscaping for appearance and maintenance.
The fee for our property monitoring service starts at $100 per month for weekly visits.
learn more