Port Angeles Property Management
Let Us Manage Your Port Angeles Rental Property
Property management is a transactional business, governed by contracts, laws, and codes of conduct. Upholding contracts and lease agreements is one of Action's primary responsibilities. But while contracts and rules are important, personal relationships are the most important factor that leads to success in property management. Action's philosophy in life and business is simple: Treat everyone just the way you would like to be treated; with honesty, fairness, and respect. If good relationships are as important to you as they are to us, then we may be a good fit to provide you, your property, and your tenant with our award-winning property management service.
How do I get started?
Get started with a property consultation by completing the form to the right, or just give us a call: 360-681-4737. During the consultation we will have a discussion about your property and your short and long term goals with it to determine whether our management system and service is a good fit for you. Action specializes in long term management of single family homes, 2 and 4-plexes, condos, townhomes, and commercial property. We manage property anywhere within a 30 minute drive from our office in Sequim; which includes Gardiner and Diamond Point to the East, West to Port Angeles, and everywhere in between. We have a strict criteria of standards for the properties we manage. Properties must be immaculately clean and all systems in working order. Check out our Rent-ready and cleaning checklists to read about our standards. If you need support getting your property rent-ready we can help.
Get started with your FREE PROPERTY CONSULTATION by completing the form .
Explore What We Do As Your Port Angeles Full Service Property Manager
This service is for property owners and investors that need a comprehensive, professional property management solution.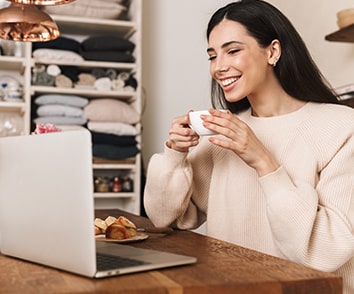 Straight forward pricing. No hidden fees.
Our fees for full service property management include the following:
One half of one month's rent or $750 (whichever is more) each time we place a new tenant in your property
Ten percent of the monthly rent for ongoing management services
learn more
Tenant Placement only
We offer a tenant placement service for owners that prefer to take care of day-to-day management responsibilities but need the comfort of knowing their tenant has been professionally screened and qualified. This service includes marketing, screening and qualifying tenants, preparing a move-in property condition report, signing a lease with your tenants, and collecting first and last month's rent and security deposit. At that point we hand off the checks and paperwork to you for ongoing management. The fee for our tenant placement service is one half of one month's rent, or $750, whichever is more.
learn more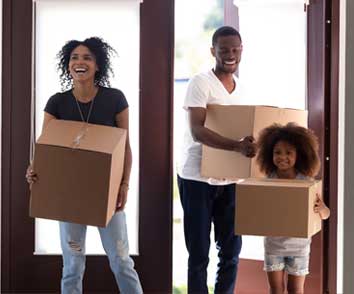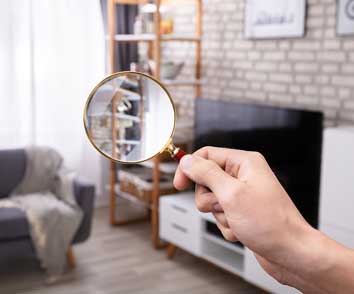 Property Monitoring
We will serve as your eyes and ears when you are away from your property. Often, homes that are empty for weeks or months at a time are more susceptible to break-ins or theft. Or a small problem that goes unnoticed and uncorrected can become a big expensive surprise when you arrive weeks or months later. You will enjoy the peace of mind that your property is being carefully looked after. Your property will be visited weekly, bi-weekly, or different frequencies of your choice. Each time we visit your property we do the following:
Inside- check all windows and doors to ensure they are closed and locked and there is no evidence of forced entry, check for evidence of roof leaks, odors, evidence of insect or animal infestation, plumbing leaks, adjust light timers, check and adjust thermostat, or any other special request.
Outside- check for fallen trees or branches, damage to roof shingles, gutters, downspouts, check your mailbox for mail or packages and retain or forward per your instructions, check landscaping for appearance and maintenance.
The fee for our property monitoring service starts at $100 per month for weekly visits.
learn more
Discover Port Angeles
Nestled atop a picturesque and strategic harbor of the Washington Peninsula, Port Angeles is home to over 19,000 residents. Port Angeles is the epicenter for Northwestern water, mountain, and forest adventure. The old-fashioned downtown, bustling waterfront, and vibrant arts scene make this seaside town a premier destination for both tourists and those wishing to call the Peninsula home.
Though not as dry and sunny as its sister city Sequim, Port Angeles still enjoys very mild weather. The winter lows drop to about 36 degrees (with about 4 inches of snow, which doesn't stay around for very long), with a very agreeable high of 68 degrees in August. Being in the Olympic rain shadow, Port Angeles gets an average of 25 inches of rain (compared to soggy Seattle's 38 inches).
As the official headquarters of the Olympic National Park, Port Angeles was named by Backpacking Magazine as the one of the best National Park Gateway towns (along with such luminaries as Moab, Utah and Jackson, Wyoming). Port Angeles has plenty of outfitters for every outdoor adventure, from fly fishing to backpacking to kayaking. After your wilderness adventure in Olympic National Park (established by Franklin D. Roosevelt in 1936), return to Port Angeles to feast on delicious grilled salmon and Dungeness crab and refresh yourself with Washington state's legendary wine or craft beer. After dessert, enjoy a leisurely stroll along the beautiful coastline as you take in the views of the Strait of Juan de Fuca, our natural water border with Canada.
Take a scenic bicycle ride down the 60-mile long Olympic Discovery Trail, kayak through Freshwater Bay, or take a daytrip to Victoria, Canada aboard the Coho Ferry. Port Angeles loves a good festival, including the Maritime Festival, Jazz in the Olympics, Dungeness Crab & Seafood Festival, and Concerts on the Pier. Or come cheer on the pride of Peninsula, the Port Angeles Lefties baseball team! All these excursions and even more adventures await you in Port Angeles.
Though it may appear you're far away from Washington state's economic centers, the booming economy of Port Angeles is closely connected to Seattle and the world. Port Angeles boasts outstanding educational and health care facilities such as the Olympic Medical Center and Peninsula College. A diverse range of industries drive the economy, including aerospace, hot and cold composite divisions, yacht building, forest products, fishing, and farming. The comfortable Dungeness Line daily bus service goes straight to Seattle and the airport, or if you're in a real hurry, Dash Air can get you to Sea-Tac Airport within a half-hour from the William R. Fairchild International Airport, only 3.5 miles from town.
When Spanish explorer Francisco de Eliza christened the harbor Puerto de Nuestra Señora de los Ángeles (Port of Our Lady of the Angels) in 1791, he had no idea he was launching the future launching pad to the Pacific and the Olympics. More than likely, old Francisco would be pleased that Port Angeles kept his name, and he would love what's been done with the place. From Pacific Northwestern arts and crafts to the rugged and unique rain forests of the Olympics, Port Angeles is your gateway to the Peninsula lifestyle.
LEARN MORE