We strive to get your investment rented quickly, but we know from experience that it is more important to get the RIGHT tenant versus the FAST tenant! Spending time up front and finding the BEST tenant for your rental is one of the most important factors for success.
Our tenant selection process starts with pre-screening. During pre-screening we gather basic information about the prospective applicant including:
Who and how many people would live on the property.
Whether anybody smokes or vapes (we have a strict NO smoking/vaping policy for all our rentals, both inside the house and anywhere outside on the property)
Approximate move date. The prospective applicant must be willing to sign a lease within 30 days.
Whether they're willing to sign a lease for the lease length being offered. We typically sign 12 month leases.
Whether or not they have the time and their own equipment to maintain the yard, if any yard care responsibilities are required.
Whether they have any pets, service, or support animals. You can choose whether you want to allow pets on your property, but we cannot deny an applicant who has a service or support animal. We have a process to qualify all pets, service, and support animals to validate service and support animal status, vaccination records, and other important details for all prospective tenants with pets or animals.
The next step is a tour of the property. We require all prospective applicants to tour the home in person. This gives them a chance to see the neighborhood, verify whether the property is a good fit, and confirm they can maintain the yard up to our minimum standards, if required.
The final step is an extensive background screening where we gather information on the following:
Credit check
Employment and income verification
Debt to income ratios
Eviction history
Criminal history
Previous landlord references
Our screening is not just based on a credit score only - we take a comprehensive look at the overall applicant. Our tenant screening process has proven to be extremely successful. In the 20+ years we have been in business we have only had to evict 1 tenant that we screened and qualified.
Get started with your FREE PROPERTY CONSULTATION by completing the form .
Explore What We Do As Your Sequim Full Service Property Manager
This service is for property owners and investors that need a comprehensive, professional property management solution.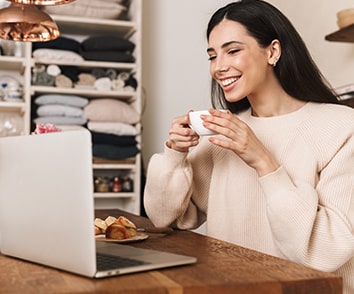 Straight forward pricing. No hidden fees.
Our fees for full service property management include the following:
One half of one month's rent or $750 (whichever is more) each time we place a new tenant in your property
Ten percent of the monthly rent for ongoing management services
learn more
Tenant Placement only
We offer a tenant placement service for owners that prefer to take care of day-to-day management responsibilities but need the comfort of knowing their tenant has been professionally screened and qualified. This service includes marketing, screening and qualifying tenants, preparing a move-in property condition report, signing a lease with your tenants, and collecting first and last month's rent and security deposit. At that point we hand off the checks and paperwork to you for ongoing management. The fee for our tenant placement service is one half of one month's rent, or $750, whichever is more.
learn more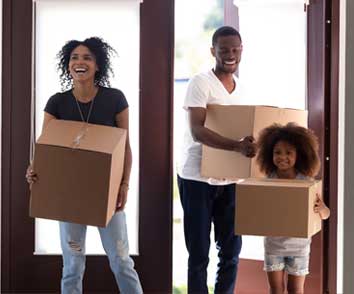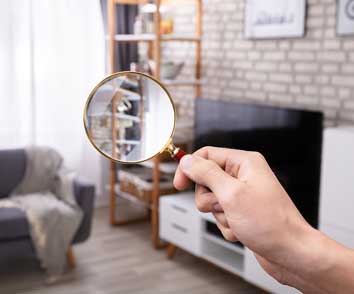 Property Monitoring
We will serve as your eyes and ears when you are away from your property. Often, homes that are empty for weeks or months at a time are more susceptible to break-ins or theft. Or a small problem that goes unnoticed and uncorrected can become a big expensive surprise when you arrive weeks or months later. You will enjoy the peace of mind that your property is being carefully looked after. Your property will be visited weekly, bi-weekly, or different frequencies of your choice. Each time we visit your property we do the following:
Inside- check all windows and doors to ensure they are closed and locked and there is no evidence of forced entry, check for evidence of roof leaks, odors, evidence of insect or animal infestation, plumbing leaks, adjust light timers, check and adjust thermostat, or any other special request.
Outside- check for fallen trees or branches, damage to roof shingles, gutters, downspouts, check your mailbox for mail or packages and retain or forward per your instructions, check landscaping for appearance and maintenance.
The fee for our property monitoring service starts at $100 per month for weekly visits.
learn more