Sequim Property Management
Let Us Manage Your Sequim Rental Property
Property management is a transactional business, governed by contracts, laws, and codes of conduct. Upholding contracts and lease agreements is one of Action's primary responsibilities. But while contracts and rules are important, personal relationships are the most important factor that leads to success in property management. Action's philosophy in life and business is simple: Treat everyone just the way you would like to be treated; with honesty, fairness, and respect. If good relationships are as important to you as they are to us, then we may be a good fit to provide you, your property, and your tenant with our award-winning property management service.
How do I get started?
Get started with a property consultation by completing the form to the right, or just give us a call: 360-681-4737. During the consultation we will have a discussion about your property and your short and long term goals with it to determine whether our management system and service is a good fit for you. Action specializes in long term management of single family homes, 2 and 4-plexes, condos, townhomes, and commercial property. We manage property anywhere within a 30 minute drive from our office in Sequim; which includes Gardiner and Diamond Point to the East, West to Port Angeles, and everywhere in between. We have a strict criteria of standards for the properties we manage. Properties must be immaculately clean and all systems in working order. Check out our Rent-ready and cleaning checklists to read about our standards. If you need support getting your property rent-ready we can help.
Get started with your FREE PROPERTY CONSULTATION by completing the form .
Explore What We Do As Your Sequim Full Service Property Manager
This service is for property owners and investors that need a comprehensive, professional property management solution.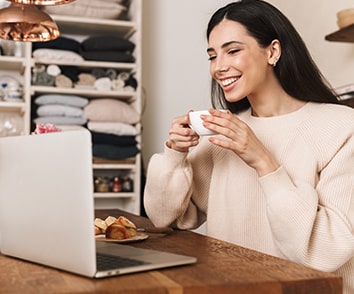 Straight forward pricing. No hidden fees.
Our fees for full service property management include the following:
One half of one month's rent or $750 (whichever is more) each time we place a new tenant in your property
Ten percent of the monthly rent for ongoing management services
learn more
Tenant Placement only
We offer a tenant placement service for owners that prefer to take care of day-to-day management responsibilities but need the comfort of knowing their tenant has been professionally screened and qualified. This service includes marketing, screening and qualifying tenants, preparing a move-in property condition report, signing a lease with your tenants, and collecting first and last month's rent and security deposit. At that point we hand off the checks and paperwork to you for ongoing management. The fee for our tenant placement service is one half of one month's rent, or $750, whichever is more.
learn more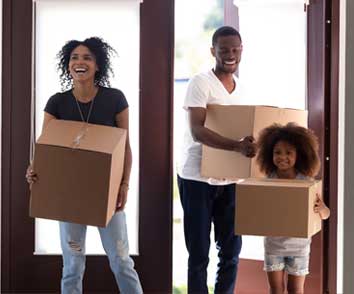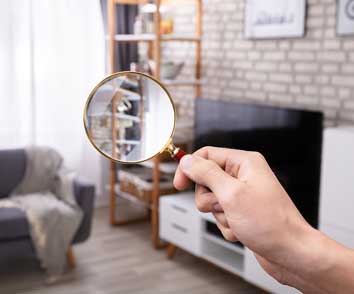 Property Monitoring
We will serve as your eyes and ears when you are away from your property. Often, homes that are empty for weeks or months at a time are more susceptible to break-ins or theft. Or a small problem that goes unnoticed and uncorrected can become a big expensive surprise when you arrive weeks or months later. You will enjoy the peace of mind that your property is being carefully looked after. Your property will be visited weekly, bi-weekly, or different frequencies of your choice. Each time we visit your property we do the following:
Inside- check all windows and doors to ensure they are closed and locked and there is no evidence of forced entry, check for evidence of roof leaks, odors, evidence of insect or animal infestation, plumbing leaks, adjust light timers, check and adjust thermostat, or any other special request.
Outside- check for fallen trees or branches, damage to roof shingles, gutters, downspouts, check your mailbox for mail or packages and retain or forward per your instructions, check landscaping for appearance and maintenance.
The fee for our property monitoring service starts at $100 per month for weekly visits.
learn more
Discover Sequim
Even with its thriving downtown and more than 25,000 residents, Sequim still has the charm of a small town. People smile at each other on the streets – whether they know each other or not- and conversations in the checkout line between two strangers doesn't seem so strange here. The same friendliness will extend itself to tourists, who can quickly fit in by pronouncing Sequim (Skwim), the way the locals do.
Visitors will find plenty of accommodations, restaurants, and shopping in Sequim, especially along Washington Street, but the town's true attraction is the breathtaking beauty of the Sequim-Dungeness Valley. Imagine snow-capped peaks of the Olympic National Park to the South and West, blue waters of the Strait of Juan de Fuca to the North, and Mt. Baker presiding over the Cascade Mountains to the East. The surrounding farmland is dotted with houses for folks who appreciate the beauty of the rolling fields around them. 306 days of annual sunshine and a moderate, two-season climate (dry and warmer, dry and cooler) have made retirement the #1 cash crop in Sequim.
Being in the shadow of the Olympics, Sequim is the driest spot on the Pacific Coast north of Los Angeles. "Sunny Sequim" gets an annual average of only 16 inches of rainfall. In comparison, neighboring Port Angeles receives almost 25 inches, and moisture laden ocean winds pour more than 150 inches of rain per year on the west end of the Peninsula! Although Sequim is further north than Maine, average winter temperatures range between a mild 31 to 50 degrees. In August, the average temperature is a comfortable 72 degrees. Minimal rainfall limited Sequim's development until irrigation was introduced in 1895. Today, the Sequim Dungeness Valley has about 97 miles of irrigation channels. The opening of the first ditch was cause for celebration and gave rise to the Sequim Irrigation Festival, the oldest event of its kind in the state.
The name Sequim comes from the Jamestown S'Klallam Tribe. It means "quiet waters" (or maybe "place for going to shoot"). You can view the Tribe's proud heritage at the Native Art Gallery and Tribal Center, located on Route 101 just east of Sequim, in the Jamestown S'Klallam reservation. You can also try your luck at the glittering 7 Cedars Casino, a popular tourist destination that provides a big boost for Sequim's local economy.
Another must-see attraction is the Dungeness Spit, the largest natural sand bar in the nation. Visitors can explore a 6-mile trail, where you can enjoy lovely views of the Dungeness Bay and a close-up look at the Dungeness Lighthouse, built in 1857. The Dungeness Spit is located within the Dungeness National Wildlife Refuge, home to 250 species of birds and 41 species of land mammals, along with Chinook, Coho, Pink, and Silverbrite salmon.
One of Sequim's more novel attractions is the Olympic Game Farm. Originally started in the late 40s to train animals for Walt Disney Studios, the Olympic Game Farm has provided "stars" for more than 80 movies and T.V. shows. These days, the emphasis is more on protecting and breeding endangered species. From the safety of their cars, visitors can get up-close look to wildlife such as bison, Kodiak bears, elk, yaks, llamas, Tibetan yaks, and even zebras.
Whether you're interested in hiking and camping, golfing, beach combing, antiquing and shopping, photography, boating, skiing and cycling, fishing and hunting, crabbing and clamming, rock or mountain climbing, fine dining, or games of chance, you'll find your adventure in Sunny Sequim.
LEARN MORE