Rent Ready Checklist
We have high standards for the homes we manage. Our many years of experience has taught us that a completely rent ready home will rent faster, for more money, and will attract and retain the best possible tenants. If you need support to bring your home up to our minimum standard we can provide you with contact information for licensed and insured vendors that can do the work for you. If you prefer Action Property Management to coordinate this work on your behalf we are happy to do so, for a $250 property preparation fee. You will be responsible to cover all costs associated with making your property rent ready. Your property needs to be rent ready before it is put on the market.
Professional Rental Market Analysis
Pricing the home correctly is one of the most important factors in getting it rented quickly. Overpricing will cause the property to sit vacant longer, costing you time and money. We start with a competitive rental price analysis which combines market data with our professional knowledge of current market conditions to give you the most accurate rental price possible. This will get the home rented fast and for the most that the market will bear.
High-Quality Photos and Video Tour
If your property doesn't look good online then prospective tenants will not want to come view it in person. We take high-quality photos and create custom video tours that prospective applicants can view on our website or YouTube channel. In our experience properties that have great photos and videos get rented much faster.
Online Advertising Exposure
We cast a very wide marketing net to attract a large pool of prospective tenants to choose from. In addition to yard signs, our website, and YouTube channel, we market your property through our property management software called Rentvine. It then syndicates the listing nation-wide out to all the most popular rental sites like Realtor.com, RentPath, Zumper, Apartments.com, Zillow and Trulia.
Dedicated Leasing Specialist
During the marketing process our goal is to get your property rented quickly with a great tenant. Market conditions change all the time, but we find it usually takes about 30 days to select and screen a tenant and sign a lease agreement. During this time, you can expect us to be checking on your property, showing it to prospective applicants, updating the listing on various websites, answering potential tenant questions, and giving you weekly updates on our progress.
Get started with your FREE PROPERTY CONSULTATION by completing the form .
Explore What We Do As Your Sequim Full Service Property Manager
This service is for property owners and investors that need a comprehensive, professional property management solution.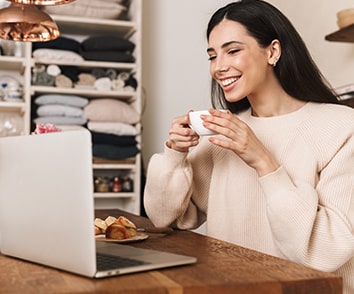 Straight forward pricing. No hidden fees.
Our fees for full service property management include the following:
One half of one month's rent or $750 (whichever is more) each time we place a new tenant in your property
Ten percent of the monthly rent for ongoing management services
learn more
Tenant Placement only
We offer a tenant placement service for owners that prefer to take care of day-to-day management responsibilities but need the comfort of knowing their tenant has been professionally screened and qualified. This service includes marketing, screening and qualifying tenants, preparing a move-in property condition report, signing a lease with your tenants, and collecting first and last month's rent and security deposit. At that point we hand off the checks and paperwork to you for ongoing management. The fee for our tenant placement service is one half of one month's rent, or $750, whichever is more.
learn more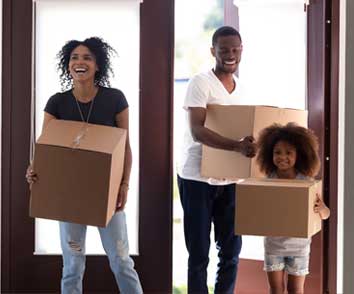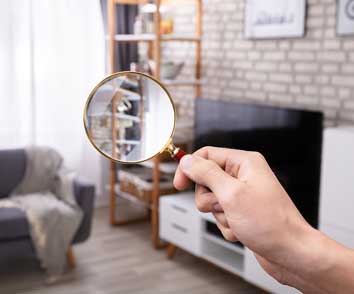 Property Monitoring
We will serve as your eyes and ears when you are away from your property. Often, homes that are empty for weeks or months at a time are more susceptible to break-ins or theft. Or a small problem that goes unnoticed and uncorrected can become a big expensive surprise when you arrive weeks or months later. You will enjoy the peace of mind that your property is being carefully looked after. Your property will be visited weekly, bi-weekly, or different frequencies of your choice. Each time we visit your property we do the following:
Inside- check all windows and doors to ensure they are closed and locked and there is no evidence of forced entry, check for evidence of roof leaks, odors, evidence of insect or animal infestation, plumbing leaks, adjust light timers, check and adjust thermostat, or any other special request.
Outside- check for fallen trees or branches, damage to roof shingles, gutters, downspouts, check your mailbox for mail or packages and retain or forward per your instructions, check landscaping for appearance and maintenance.
The fee for our property monitoring service starts at $100 per month for weekly visits.
learn more